The International Fair for Young African Researchers (IFYAR) will give an exceptional opportunity to commercial and non-commercial organizations, to showcase their products and services to leading professionals of diverse domains, such as health, food industry, social and life sciences, ITC without setting aside decision-makers of the Cameroonian administration, stakeholders of the civil society and the 5000 intended visitors of this event.
Choose to rent one of our stands and take advantage of a space customizable to your needs. If you never subscribe to any classical sponsoring bundle, you could rent any item of the following catalogue.
For more information, please contact the organising committee at the following address: contact@ifyar.com
Stands price scale
MODULE TYPE

Charges in Fcfa

9 m2 Stand

150.000

18 m2 Stand

200.000

25 m2 Stand

250.000

Bare surface

10.000/m2

Optionally available

Carpeting

4000/m2

Table

1000/day

 Plastic seat

300/ day

Iron seat

700/ day

Fan

2000/ day

Air conditioner

35.000/ day

Air cooler

5000/ day

32'' inch TV set

25.000/ day

43'' inch TV set

30.000/ day

Fridge

25.000/ day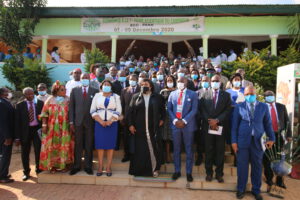 From 1 to 5 December 2020, the ecotourism site Ecopark...