The training workshops will allow participants to to acquire concrete skills on a specific specific topic. They will be organized mainly in 2 types.
On the one hand, the purely scientific trainings will allow the participants to acquire scientific scientific skills that will allow them to, for example to write projects, to look for funding, or to manage or in Artificial Intelligence management.
On the other hand, the more entrepreneurial trainings which will allow participants to reinforce their leadership skills, management, business communication and others.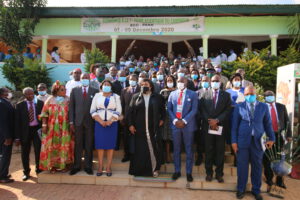 From 1 to 5 December 2020, the ecotourism site Ecopark...