{"arrow":"true","pagination":"true","speed":"1000","autoplay":"true","autoplay_speed":"5000","loop":"true","mode_bx":"horizontal","bx_slide_to_show":"1","bx_max_slide_to_show":"1","bx_slide_to_scroll":"1","bx_slide_margin":"0","bx_slide_width":"0","bx_start_slide":"0","bx_ticker":"false","bx_ticker_hover":"true","bx_auto_height":"false","bx_start_random":"false","caption":false,"bx_pagination":"full"}
{"animation_fancy":"","transition_fancy":""}
The International Fair for Young African Researcher (IFYAR), to be held from 01 to 05 December 2020 in the ecotourism park ECOPARK in Ahala/Yaoundé, is a fair focused on young African researchers with a view to better integrate them into the technological, economic and social development of the continent.
IFYAR will be an opportunity for young researchers and visitors to take part in conferences, training workshops, oral presentations, project competitions (Master's thesis and dissertation and posters), poster contests as well as competitions that appeal to everyone's creativity.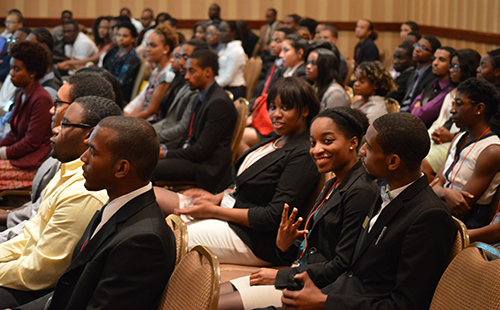 IFYAR 2020 will start in :
It is with great satisfaction that the Chairman of the IFYAR (International Fair For Young African Researchers) Organising Committee announces...
Read More